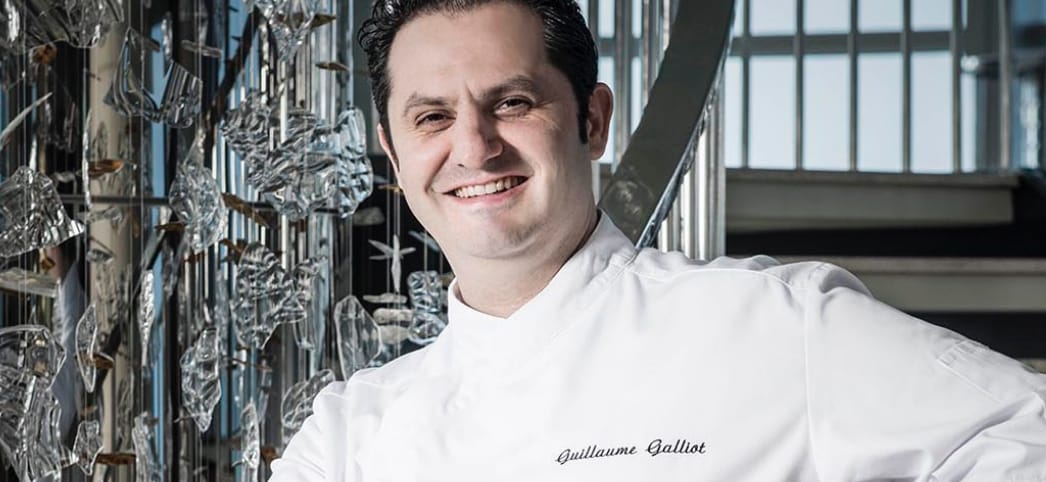 Most chefs grow up knowing they want to cook, and nothing else, but for chef Guillaume Galliot, the ambition was more precise: his mind was set, from the early age of 12, on working in a fine-dining, Michelin-starred environment.
"When I was 12, I was already cooking simple meals for the family, but then I started to watch a documentary about Alain Ducasse and Joel Robuchon and they were talking about all these three-Michelin-starred restaurants and chefs, and that's when I told my mum, 'This is what I want to do – the really high-end sort of cooking'," recalls the native of Tours in France.
After an early start as a commis cook in the restaurant of revered Charles Barrier in his hometown, and later, in the three-Michelin-starred Jardin des Sens in Montpellier, Galliot left France for stints in fine-dining restaurants around the world, from Saint Barthelemy and Morocco to the Raffles Hotels in Beijing and Singapore – and marrying a global palette of flavours, ingredients and plenty of travel inspiration with his classical French-based cooking along the way.
In 2012, he moved to Macau with his Singaporean wife and started The Tasting Room, within the City of Dreams complex, earning one star just six months after opening, and two stars three years later. We catch up with chef Galliot on a recent trip to Macau to reminisce about his early career.

My first encounter with the Michelin Guide was when I was maybe 8 or 10 years old. I had an uncle who used to be a head sommelier at Maxim's, a famous two-Michelin-starred restaurant in Paris. My hometown of Tours is also home to the restaurant of Charles Barrier, which had three Michelin stars in the 1970s and 80s, when I was growing up. It was beautiful and elegant from the outside, and I used to pass by the restaurant with my mum when I was a child. We would peer in, and I used to tell my mum that one day, when I'm very rich, I will invite her in to dine. My brother worked there as a sommelier and I worked there for a few months as a commis cook when it was a one-starred restaurant. This was where I started before I moved on to work at Jardin de Sens in Montpellier, and later, in fine-dining restaurants around the world.
The first time I won my first star was in November 2012, when The Tasting Room got its first Michelin star in the Hong Kong Macau guide, just a few months after we opened in April 2012. I received a phone call on the morning of the awards ceremony in Hong Kong, and they told me the news. We kept this for three years until last November, when we got our second star.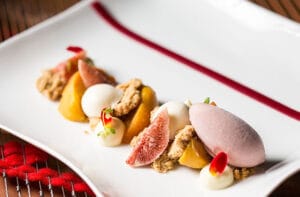 The first thing I did when I realised we had won a star was turn to my staff and tell them: "Today I will go to Hong Kong, and when I come back, we will celebrate." I celebrated with my wife on the same day as well, along one of my best friends, Frankie Semblat, and his wife. He was the chef of the Robuchon au Dôme restaurant in Macau and he is now the head chef of L'Atelier de Joel Robuchon in Shanghai. We opened a very nice bottle of champagne, I still remember it, it was a Dom Perignon 1990.
The influence of the Michelin Guide on my career was immediate. Business improved by 30 per cent after we got the star. It give me a little bit more stress – but it was the good kind of stress. I always think positively. Its great motivation for the staff. We were working for the star, so when we got it, we felt that we are on the right direction, and we continue to work hard every day to get much better in terms of consistency.
My advice for young chefs aiming for Michelin stars is not to skip any steps. It's good to get your stars at a young age – there are chefs who are 27 when they receive two or three stars – but don't skip any steps along the way. I learnt all the basics before I was put in charge of a restaurant.
Work hard on your foundation, pay attention in cooking school, and spend time with each chef in every place you work in, because after that, it's a lot of responsibilities and a lot of stress. You need to have a clear mind and a strong background. With all the cooking shows on television, food websites and all the media available these days, it's too easy to become an instant chef.
Written by Debbie Yong
Debbie Yong is the Digital Editor of the Michelin Guide Singapore. The former newspaper journalist has lived all over the globe and is as happy tucking into a plate of char kway teow as into a platter of charcuterie.
HERE THE LINK: https://guide.michelin.sg/en/first-day-i-got-my-michelin-stars-guillaume-galliot-of-the-tasting-room